Keeping the summer feel all year
Winter is finally winding down and we are so excited for the sights and thoughts of spring! We think of interior design as being more about how it makes us feel than how it looks. For many of us that beachy feeling is relaxing and soothing. That is why we often include coastal elements within our designs.
Now, keep in mind there is such thing as too much of a good thing. You don't wind to overdo the beachy look— even if you're decorating a place at the beach. Properties at the shore typically come furnished and when looking in the market for a home, one that has every trinket and print referenced to sand, beach, and shells in the tristate area –  is not a good look!
So, we will *subtly* reference a coastal vibe with these 5 tips:
Use light colors
A light and airy color palette will feel relaxing and soothing. Blues of course remind us of the shore as well.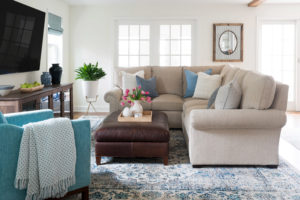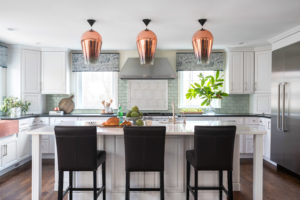 Add some stripes
Stripes are timeless and can go with just about any decor from traditional to preppy to modern. They are a nautical reference without going overboard.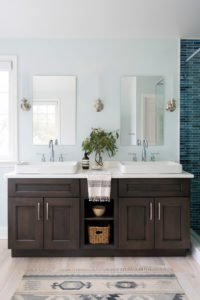 Hang abstract seascapes
Again, keep it less literal and go for an abstracted look. Check out local artist around you or even at the shore.
Look for beaded lights
We are obbsessed with lighting and love the calming and interesting impact of a beaded light fixture. Be sure that your light is large enough for maximum impact!
Use driftwood tones
Woods that have a faded timeworn effect have a relaxing feel reminiscent of driftwood. They also go along with tip #1 by incorporating softer and lighter colors.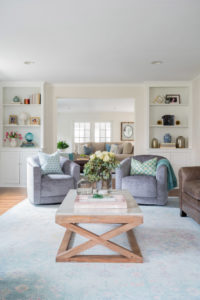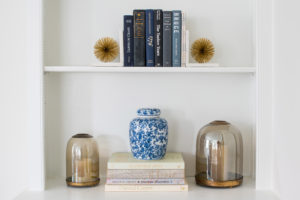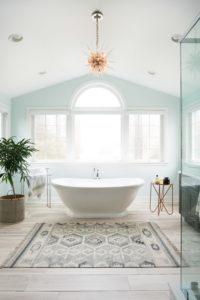 As always have fun and be sure to make your space uniquely you!